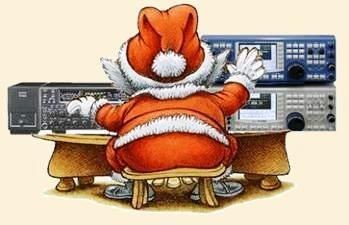 In-Person Option: Wayne & Larry's Sports Bar & Grill (933 Iowa Street in Lawrence).
Zoom Option: To be announced.
Time: 6:30 PM for social and 7:00 for dinner/meeting.
Additional details about the dinner will be posted on the club's groups.io e-mail reflector, prior to the event.
Nominations for 2022 club officers, so far:
President: Kevin Augustus, AEØMO
Vice President: Justin Graham, KFØDAB
Treasurer:  John Harris, N6UOP
Secretary: Ken Kopp, AKØA
Proposed appointments to club manager positions, so far:
Emergency Coordinator: Kevin Oneslager, KSØEGL
Activities Manager: Matt Hilt, KØTOY
Program Manager: Kevin Augustus, AEØMO
Training Managers: Jim Cessna, ACØKN and Dean Dunlap, KEØFFA
Field Day Manager(s): Vacant
Repeater Trustee: Ken Filardo, KAØTHK
Website Manager: Ken Kopp, AKØA
Repeater Manager(s): John Harris, N6UOP and Skyler Huffman, KUØJHK
Additional nominations may be presented up until the December meeting. If you wish to volunteer for any of the manager positions or have additional nominations, please send an email to info@w0uk.com.